---
---
Model: LCC3

Includes: 1 x 3 litre/3.2-quart Dutch oven and

1 x 26.04 cm/ 10.25-inch skillet

Can be used as a deep skillet, fryer or Dutch oven to prepare almost any meal

The lid also doubles-up as a shallow skillet or griddle for added functionality

Pre-seasoned at Lodge's foundry for a natural, easy-release finish that improves with use

Unparalleled distribution and retention of heat ensures rapid and efficient cooking

Suitable for use on induction, ceramic, electric and gas cooktops, as well as in the oven, on the stove, in the grill and on barbecues/campfires

Extremely versatile - can be used to sear, fry, sauté, grill, roast, bake, braise and broil (both indoors or out)

Compatible with metal, wood and silicone utensils

Clean via hand washing (Lodge cast iron is sterile at 212 degrees Fahrenheit/100 degrees Celsius, so detergents are optional)

Brutally tough - can last for over 100 years if care and use instructions (included with item) are followed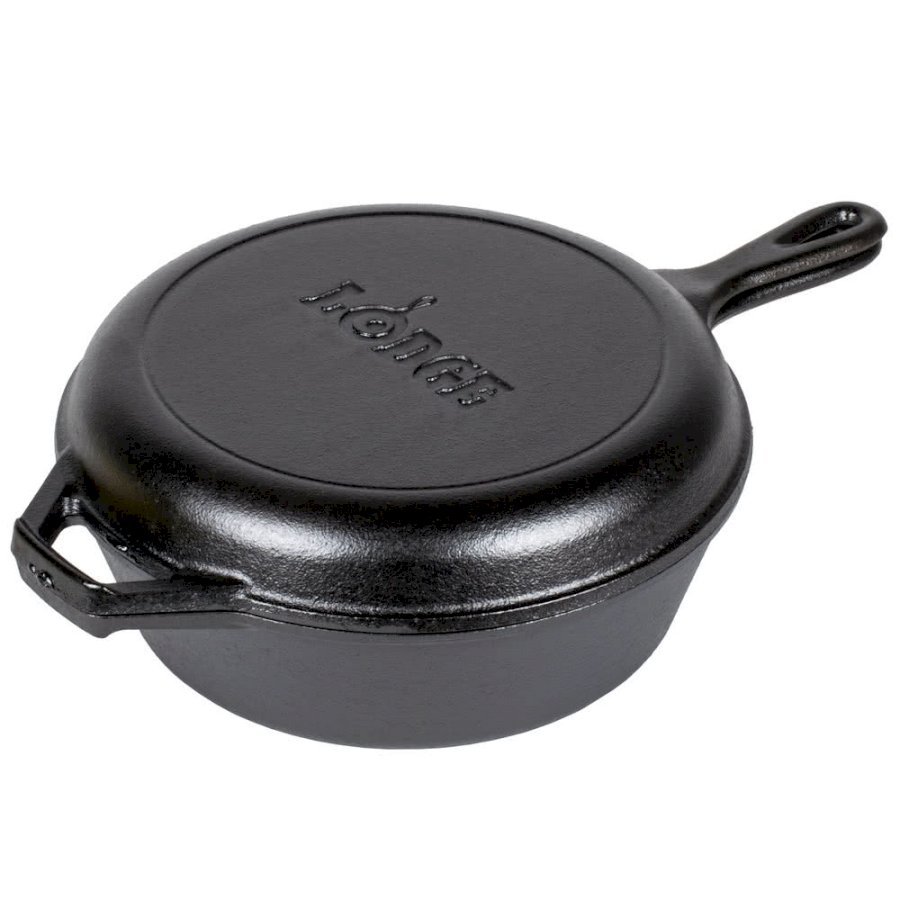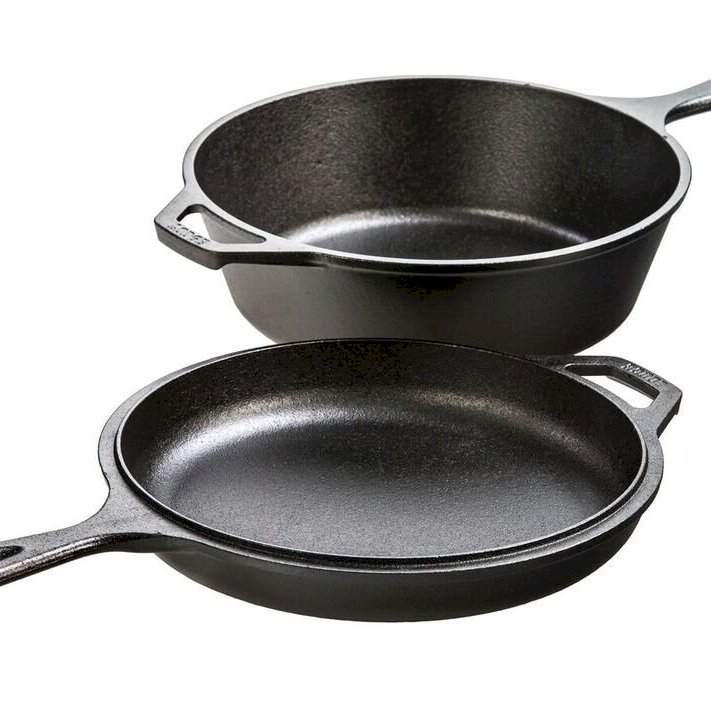 Why Buy Lodge Cast Iron
As the only full line of American-made cast iron cookware, Lodge boasts quality that has been unmatched for over a century. Even heating, a natural easy-release finish, versatility and durability are the hallmarks of our great cookware. We don't just make cast iron; we make heirlooms that bring people together for generations.

About Lodge - 100 Years and Still Cooking
Originally established by Joseph Lodge in 1896 - and with over 118 years of experience - Lodge is renowned for producing the finest cast iron cookware in the world. The family-owned company, based in South Pittsburg (Tennessee), is the only remaining manufacturer of cast iron cookware in the USA. The business has survived two World Wars and the Great Depression and continues to prosper today due to its legacy of quality and dedication to improving manufacturing methods.

Why Cast Iron?
Cast iron provides the finest heat distribution and retention of any cookware metal. The heat spreads rapidly and evenly across both the bottom and sides of the material and stays hot for a prolonged period of time. It is also extremely versatile and can be used to sear, fry, sauté, grill, roast, bake, braise and broil - both indoors or out. Cast iron will tolerate any heat source (except microwaves) and is therefore suitable for induction, ceramic, electric and gas cooktops. It will perform effortlessly in the oven, on the stove, in the grill and even on barbecues/campfires. The material is also brutally durable to the point of being almost indestructible. In fact, amazingly, some of the very first skillets, griddles and Dutch ovens, produced more than 100 years ago, are still being used in kitchens today!